It's not everyone that is comfortable getting in front of the camera to use Live Video Streaming. You may not like the way you look or talk, or perhaps you have an accent that you think people will have a hard time understanding. What if no-one tunes in, or what if those who do leave nasty comments?
Those are all legitimate reasons for not getting in front of the camera, but none of them should stop you from live streaming. If you have built up a fan base that loves the content you deliver, then there are some real reasons why you should be going live today!
Facebook users love live video and are 10X more likely to comment than usual.
Live videos are generally watched for 3X longer than pre-recorded pieces.
Roughly 30% of viewers of your live video will attend in person when you next go live.
The fact of the matter is that my Facebook page gets 3X the normal reach and engagement when the content is a live stream using the Facebook Live App.
Now that you know the facts, there are some things you need to know about streaming live, the first of which is that it's easy. Even if you make mistakes, all you are really doing is adding an air of authenticity, which is something viewers like. Let's look at 4 ways you can build your brand by streaming live.
Demonstrations & How-To's
One of your goals should be to sell yourself as an expert, and there is no better way to do that than using video to demonstrate a product or service. Your customers will learn something valuable from these streams, which is always a bonus. Another major benefit here is that you can answer customer questions in real time, which will save you from constantly answering emails about the same thing.
People think of YouTube as a place to play videos, but it's also the second largest search engine after Google, so just imagine how many views and shares your Youtube Videos will get will get when they routinely provide information that people want to know.
Announce News
It wasn't so very long ago that the only real way to get relevant news and information out to the masses was to hire a PR firm to take care of it all. A glitzy piece, complete with eye-catching headline, would be created and sent out to news outlets in the hopes that at least one of them would run with it.
Paying a PR professional to do this work can be expensive, and it can also seem less than authentic to the reader of the pieces produced. You can now hold press conferences in real time, take questions from the people watching, and even tag relevant partners that may have played a role in the development of the product or service being announced.
Facebook is perhaps the best medium for this type of release, as you can blast out your live stream with the Facebook Live App feature on the social media page.
Broadcast Events
Holding an event is a great way to have customers come a get a look behind the curtain at how you and your business operate. Being able to get a little one on one time is a perfect way for customers to get their questions answered in detail, thus giving them a better insight into your brand.
There are ultimately going to be some people that are unable to attend your event, but who would still like to see what is going on. Running a live stream allows those who cannot be there to still feel as though they are part of the event, and may make them put in a little extra effort to get to the next one.
Periscope Live may well be the perfect application for just such an event, especially given its connection to Twitter. You can access a huge audience, and you can take the time to respond to questions and comment that make the viewer feel as though they are there with you.
Look to Your FAQs
Even if you have an extensive FAQ section on your website, there ae probably still several questions that get commonly asked by customers. Use those questions for ideas of what to talk about when you decide to do a live broadcast.
Look back at the comments left on your social media sites or feedback left for customer service and use that to create something that will be both informative and interesting, not to mention of value to the people that take the time to tune in.
There are people who stay logged on to Facebook all day, which makes it the perfect venue for a live Q&A type session. The fact that you can start the live stream directly from your profile page also makes it easy to get rolling with a minimum of fuss.
FREE TRAINING + PDF DOWNLOAD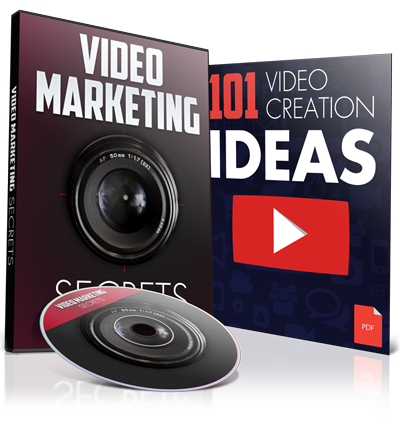 ATTENTION VIDEO MARKETERS: Get More Views, Subscribers, and Leads with YOUR Videos (and rank on Google Page 1)